October
Workshop 1: Go-to-Market Strategies for Startups Date: 10/5 at 1pm
How to create a successful launch plan to reach your target customers?
You've finally built the product and are ready to present it to the customers. But how? It's tough to get the product to the right customers at the right time. That's why it's important to have a plan. A good product launch plan will help you reach the target market, generate some buzz and maybe even get some press.
To learn more about planning your startup launch and go-to-market, we're excited to have Sharon Lee Thony back to share her knowledge and experience with us.
October 2021 Community Chat Date: 10/12 at 1pm
Our monthly community chat where you get to meet other entrepreneurs, founders, advisors, marketers, etc
At this event you will meet other members in Queens StartUP! Community, learn what others in your community are up to, and ask questions about Queens StartUP! and QEDC.
The host will kick things off with a quick introduction about herself, and then there will be two rounds of 1:1 conversations (10 min each) where you and another member will take turns to answer questions (or, talk about anything you want!). We will also do a small group chat and big group sharing to wrap up the community gathering.
Workshop 2: Instagram Page Audit Date: 10/19 at 1pm
There is so much information online on how to use Instagram to grow your business. And it can be overwhelming. That's why we want to do something different this time by having an IG Auditing Session. During this highly interactive session, you will have an opportunity to let the instructor review your page and get direct feedback on your content, growth strategy, engagement, brand-building and so on.
October Group Office Hour – Marketing Date: 10/26 at 1pm
Each month, StartUP! Participants will be able to meet with 2-3 advisors to discuss their progress around the specific topic we have that month. Our October topic is marketing. Each entrepreneur/team has 10-15 mins to talk about whatever is the most urgent marketing question right now. The rest of the attendees can listen and share their experiences and ideas too.
November
Workshop 3: What is Website Usability and How it Can Boost or Kill Sales Date: 11/2 at 1pm
Website usability, also known as user experience (UX), stands for how people view and interact with your site. Users should be able to immediately recognize the main message of your page, easily figure out how to get from point A to point B and be able to achieve the goal they set out to accomplish. Good UX design is essential for your conversion. And one of the main reasons a website doesn't attract or convert is due to poor web usability.
To learn about the basic principles of web usability and how to improve it, we're excited to have Sharea Gibbs to lead the workshop. Sharea is the founder and CEO of She Design, Interactive Designer at Google and 2021 Queens StartUP! Winner in the Tech Category.
Workshop 4: Web Design Essentials: Creating Marketing Homepages That Drive Results
Date: 11/16 at 1pm
Design is not decoration. Design is problem solving. It's a 'business need meets a creative challenge'." said Stanley Hainsworth, former creative director for NIKE and Startbucks. As a business owner, whether you are building the website by yourself or have someone do it for you, it's important to understand how the design elements tie back to your brand strategy, your story and help achieve your overall business goals.
To learn more about the key fundamental principles that you can use to increase conversation, we're excited to have April Ryde to lead the workshop. April is an Experienced Design Director with a demonstrated history of working in the marketing and advertising industry. She's highly experienced in Art Direction, Branding & Identity, Web & Mobile design and Strategy.
December
Workshop 4: A Live Financial Projections Session with a CPA – For Consumer Startups Date: 12/7 at 1pm
Do you know how a CPA helps his/her startup clients prepare the financial projections for potential investors? Do you want to learn the thought process behind all the numbers? During this workshop, we're excited to have Akshay to do a LIVE demo of financial projection with a real startup business.
Attendees will get a unique insight into the inner-workings of a CPA who specializes in working with startup business and entrepreneurs.
Workshop 5: A Live Financial Projections Session with a CPA – For Tech Startups Date: 12/14 at 1pm
Do you know how a CPA helps his/her startup clients prepare the financial projections for potential investors? Do you want to learn the thought process behind all the numbers? During this workshop, we're excited to have Akshay to do a LIVE demo of financial projection with a real startup business.
Attendees will get a unique insight into the inner-workings of a CPA who specializes in working with startup business and entrepreneurs.
All of our live workshops have passed but, don't worry if you've missed them! You can still view recordings of all of our workshops online. Simply watch four of them and you will meet the requirements for participation. To view the videos, click the link below, register, login, and follow the instructions to view the StartUP! Videos.
Schedule
November
11/10 @ 1:00
Identify and Validate Customer Needs and Problems
With Jeri QuinnLearn the framework and tools to conduct customer research and validate customer needs and problems.
11/12 @ 1:00
Develop and Test Your Business Model
With Justin Tripodi
Learn how to use Business Model Canvas to develop and test the business model for your startup.
11/17 @ 1:00
Branding Strategies for Startups
With Sharon Lee Thony
Learn the framework and process of building a strong brand for your startup business from day 1.
11/20 @ 1:00
Financial Statement Basics for Startups
With Charles Antonucci
Learn how to develop effective financial statements in order to plan for and promote your business to investors.
December
12/1 @ 1:00
Building Effective Minimum Viable Products (MVP)
With Jeri Quinn
Learn a practical framework and a structured approach for designing and launching Minimum Viable Products to validate your business.
12/3 @ 1:00
Pricing Strategy for Startups
With Justin Tripodi
Learn the different pricing models and a step-by-step guide on how to set the right price for your early-stage products.
12/8 @ 1:00
Startup Marketing Channel Strategies
With Sharon Lee Thony
Learn the best practices and tactics early-stage founders can utilize to successfully launch their product and reach more customers.
12/16 @ 1:00
Financial Forecasting and Budgeting
With Charles Antonucci
Learn how to build a high-quality budget model for your early-stage startup.
If you miss the live classes, you can 
click here
 to watch the recordings. All recordings are available until March 1st, 2021.
If you are a finalist from last two years' Queens StartUP! competition, or if you have taken 2020 PRIME Skills or EAC classes with QEDC, you are not required to take these classes.
Instructors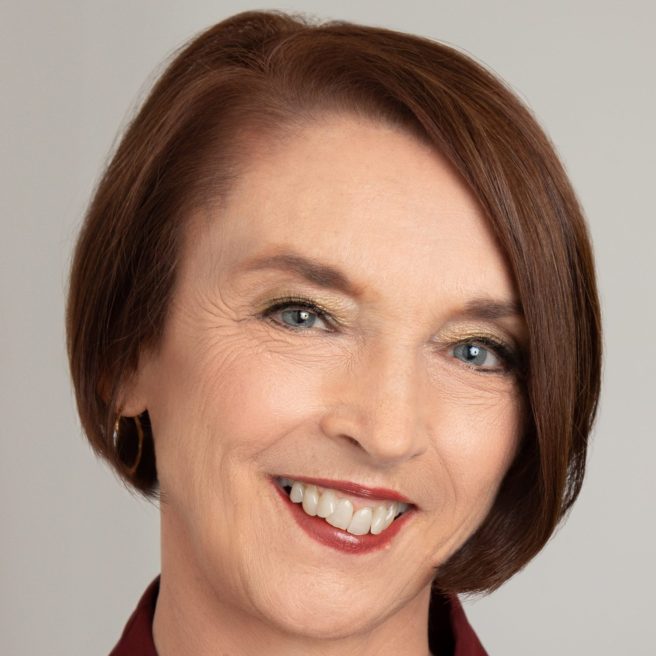 Jeri Quinn has started five companies, sold one, and knows a lot about how to make businesses work. That includes the roller coaster of experiencing the joys of success and conquering the fears and overwhelm. She and her team work with leaders of fast-growing companies to create a foundation for exponential growth. As an author of two books, she focuses on neuroscience-based communication, leadership, culture, the customer experience and the dynamics of business partnerships. With 40 years' experience in 40 industries, she's seen a thing or two. While business is fun and addicting at times, it can always be better when balanced with a little prosecco, moderate amounts of dark chocolate and lots of dancing. Learn more about Jeri at www.DrivingImprovedResults.com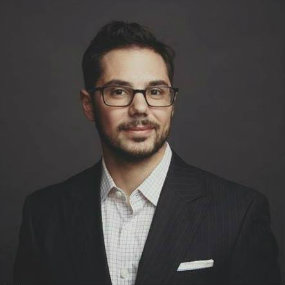 Justin Tripodi is the founder and CEO of Just Venture Corp, a strategy and design consultancy focused on startup builder + growth partner services. He has worked with startups and small business to craft business models, build complex financial models, lead corporate restructurings, launch marketing and branding plans, design products and provide technical (MVP) management, develop business, and more.
Justin sits on the advisory board of several startups looking to inspire the human condition. He is an advisor to Binghamton University's School of Management and its students.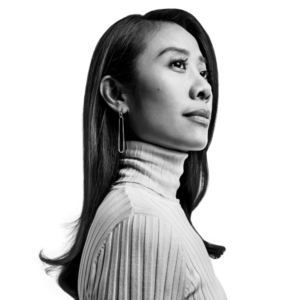 Sharon Lee Thony is a brand marketing executive and digital marketing instructor, with nearly two decades of experience creating award-winning marketing campaigns for travel, beauty and luxury lifestyle brands. Sharon is founder and principal at SLT Consulting, a boutique marketing collective that was recently acquired by Fiverr. Sharon started her career as an account executive at top advertising agencies like Saatchi & Saatchi and McCann-Erickson, working with client brands like P&G, Unilever, Mastercard, and Johnson & Johnson. She later went client-side to Unilever brand marketing to work on personal care products like Caress, Q-tips and many other brands.
Sharon is a Distinguished Faculty member at General Assembly, having led the creation of their Digital Marketing course curriculum and has taught over 100+ classes and workshops in digital marketing. She is also a Founding Member of Chief, a network of elite female professionals, and Co-Chair of the National Alumni Council at the American Association of Advertising Agencies. Sharon has earned a BA from New York University and an MBA from The Wharton School. She lives in Los Angeles with her husband, their two adorable sons and their dog.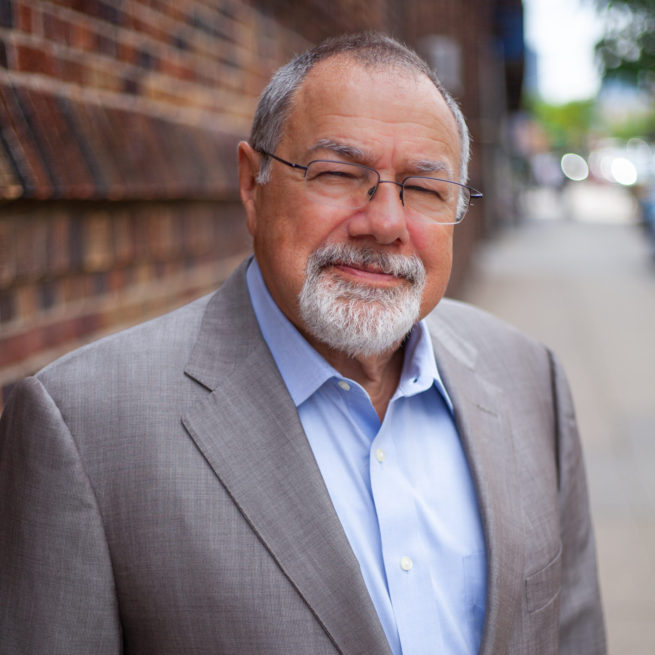 Charles Antonucci
has over forty years' experience in the finance industry as a lender and investor in several business startups. He has been an owner of a private finance company and a founder of the Bedford Consulting Group. which specialized in helping companies reorganize and expand.
Charles has invested in over 20 startups in the food, tech and service space. Currently he teaches financial literacy for the Haitian American Caucus, consults for the Queens Economic Development Corporation and lectures at various universities and colleges on a variety of business topics.