Dekkade Foods
Adelaide Chambers
Dekkade Foods
Dekkade Foods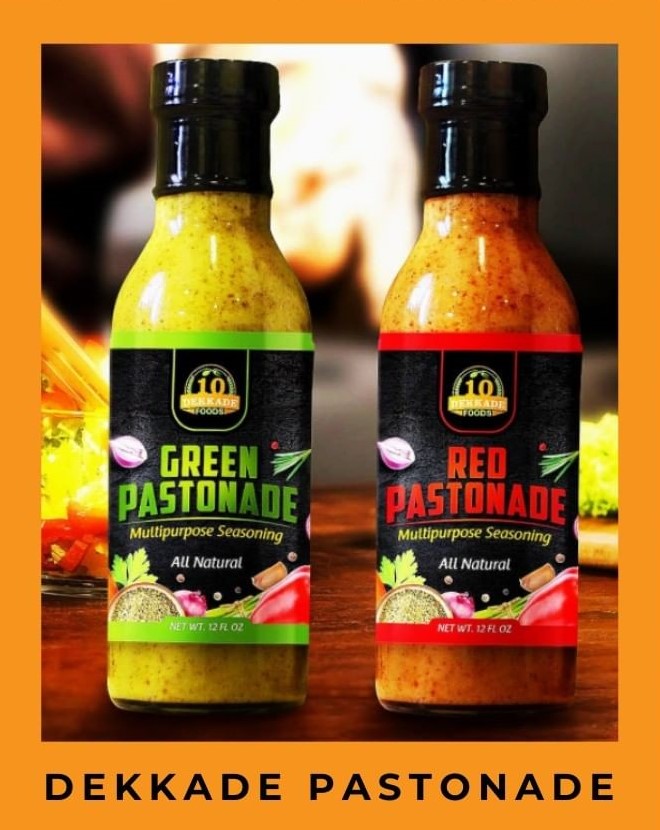 Company Description 
I started the business because I wanted to connect with my culture and childhood. I also wanted to work with something that I was very passionate about and something that I could own, grow and share with others, ultimately fulfilling my dream of being my own boss and passing this legacy down to my son.
You should reach out to us if… 
You should reach out to us if you are in need of ideas for making your meals easily delicious. You should also reach out to us if you have a need for a quality food product that uses 100% natural ingredients all conveniently captured in a bottle that can be used to marinade your meats, fishes and veges; used as a an all-natural dipping sauce; used to season and flavor up your starches such as rice and potatoes, and pastas, and also used as a condiment on your sandwiches and a dressing on your salads. If you want a product that offers flavor, versatility and convenience with the added bonus of being extremely healthy, then choose Dekkade Pastonade Seasoning! Your meals will be happy you did.
Key values our business stands for are: 
Top Quality Food Product, Flavor, Variety, Convenience and Versatility. Our brand is Authenticity, Tenacity, Respect, Passion, and Love.

Winning QEDC StartUP! Competition will allow us to …
Winning the QEDC StartUP! Competition will allow me to move Dekkade Foods LLC in the right direction to scale up. It has shown me that the possibility of creating a food brand that can become a household name is within reach. Knowing that there is always a support system at QEDC, even after winning the Start-Up competition, is reassuring in several ways. You generally grow better when there are mentors to guide you and all of this is included with being a winner in this competition. Obtaining a solid business plan from this contest and also refining a pitch are the first steps to becoming a serious business owner. QEDC truly made this possible. I look forward to this growth journey that this competition has started me on
Being entrepreneurs means…
Being an entrepreneur means getting the opportunity to bring my passion to life. It means getting the opportunity to create something that is mine. It means learning skills and life experiences that I am able to share with others who may have similar ideas. Being an entrepreneur means doing serious continuous work that brings a deep satisfaction to me. Being an entrepreneur is bringing my dream to life.
The most fulfilling moment in our business so far… 
The most fulfilling moment in my business so far is winning the QEDC Start Up competition. When I resigned my job as a teacher to pursue this entrepreneurial journey, I never doubted for one moment that I had made the correct decision. Getting the opportunity to participate in the Business Start Up contest gave me the chance to see the true and full potential of my business. Winning the contest was further affirmation that I had made the right decision. I am looking forward to continuing the journey of building the Dekkade Foods Brand.
How can QEDC continue to help you?
QEDC has already provided assistance in many areas, but one of the areas that I look forward to continuous support is in their training courses. The courses and webinars provide support for continuous learning and growing. Additionally, the QEDC provides support in areas like selling events and trade shows that give added exposure to your product and your brand. Sometimes having a counselor to communicate with who can provide on-the-spot feedback to issues that you encounter daily in the business world is priceless.