Park Watch
Courtney Stern
Park Watch
Park Watch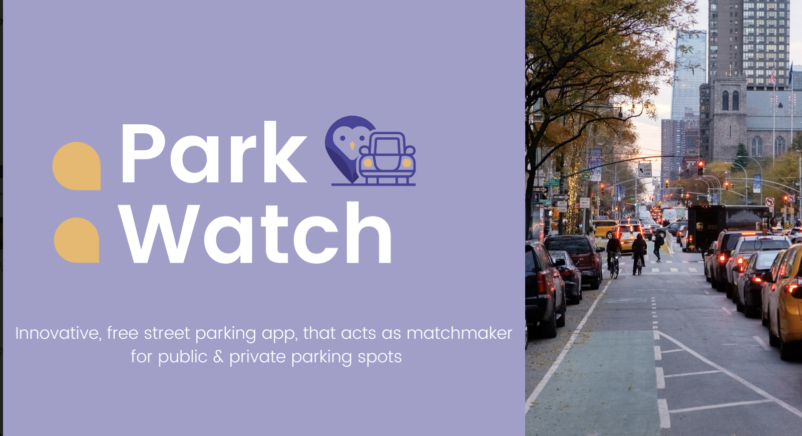 Company Description 
I started the business because my boyfriend always had trouble finding parking nearby my city apartment. He constantly circled the block after a long day of work looking for parking. Sometimes, I even ran the street blocks and stood in a spot for him. We were always late for our dinner reservations or plans. I started thinking of a way to solve the pain points of NYC free street parking and that's how I created my business, Park Watch. Our service helps New Yorkers find free street parking by sharing spots with other members of the community.
You should reach out to us if… 
You should reach out to us if you need NYC free street parking and don't want to spend time circling the block or paying for expensive parking garages. Right now, our active WhatsApp parking groups are on the Upper East Side of Manhattan from E70th-97th Street between East End Ave and Park Avenue.
Key values our business stands for are: 
Key values my business stands for: Community, Patience, Teamwork, Trust, Accountability, Inclusion, and Mental Health awareness.

Winning QEDC StartUP! Competition will allow us to …
Winning QEDC StartUP! Competition will allow me to work towards solving the urban parking problem by paying for marketing of our parking groups, our community parking challenge prizes, and product development.
Being entrepreneurs means…
Being an entrepreneur means being able to provide a service that helps people and solves a real problem. I always remember the wise words spoken by Mahatma Gandhi, "We but mirror the world. All the tendencies present in the outer world are to be found in the world of our body. If we could change ourselves, the tendencies in the world would also change. As a man changes his own nature, so does the attitude of the world change towards him. This is the divine mystery supreme. A wonderful thing it is and the source of our happiness. We need not wait to see what others do." Before we can attempt to change the world, we need to examine & work on our inner self. With an altered, new perspective, we can change the world and make an impact.
The most fulfilling moment in our business so far… 
The most fulfilling moment in my business so far has been the many positive, kind messages I've received from members of our parking community who appreciate the community I started. Working on this idea for 2 years now and continually being rejected from business competitions and accelerator programs, led me to feeling lost hope. Through all the positive feedback, I kept pushing forward and continued to believe in my business idea, when others didn't. Now, our parking community is thriving, and with many members and growing every day.
How can QEDC continue to help you?
How can we continue to support you and your business? Please continue to spread the word about our free street parking groups: https://linktr.ee/ParkWatchApp, follow us on Instagram, and we can solve the parking problem together.