Prince Abou's Butchery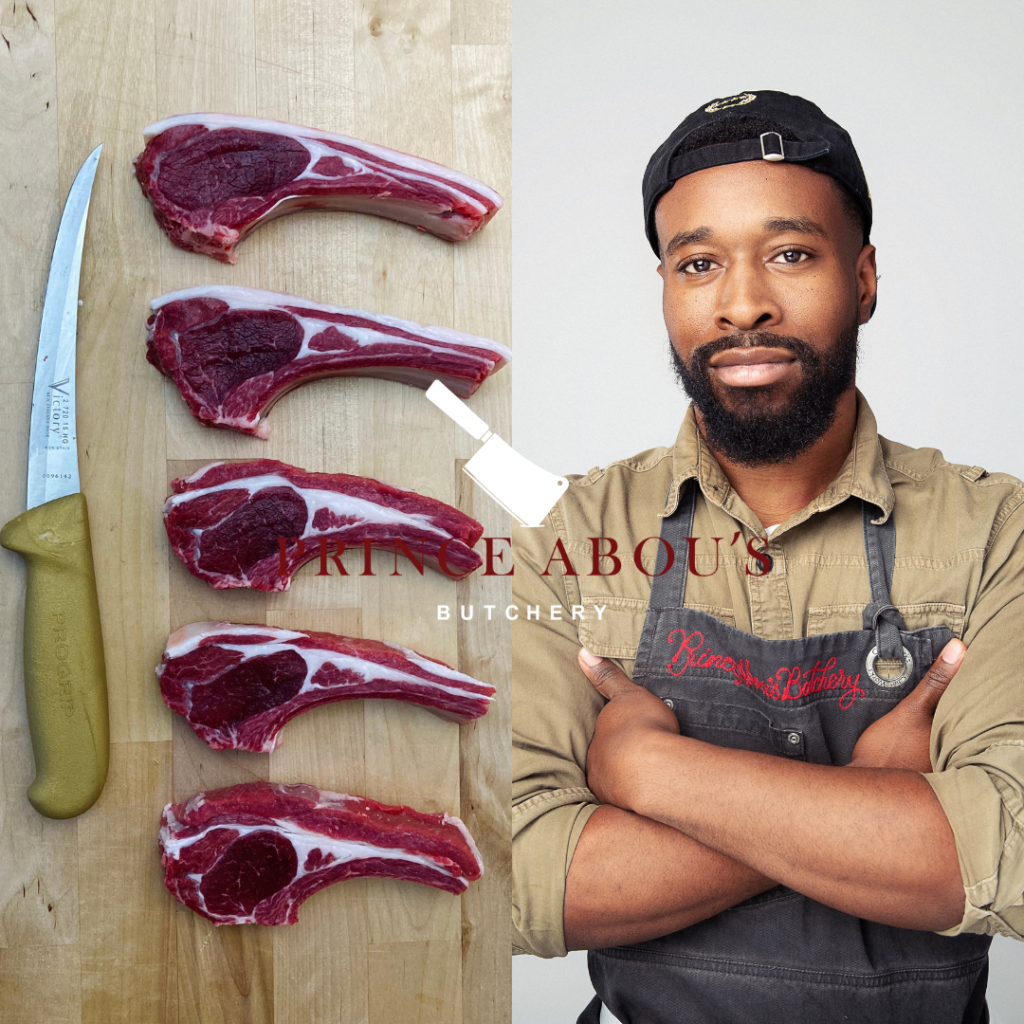 Company Description 
Prince Abou's Butchery is an online retailer specializing in local halal meats sourced from small, family-run farms just a few hours from NYC. We slaughter, butcher and deliver meat to customers all within the same week. This one-week process ensures that customers are consuming meat that is truly fresh.
I started the business because:
I started the business because it is a tragedy that Queens residents and people across our city are eating meat that is not fresh and has been dead for months, its awful. I intend to rescue New Yorkers from this travesty one lamb chop at a time.
My business is unique in that:
I work with local farmers that raise their animals on REAL farms outdoors with sunlight, grass and fresh air. This produces a higher quality product for us to provide our customers with.
You should reach out to me if:
 you want meat that is actually fresh. Our farm to table model is not only healthier for you but its better for the animals, the farmers, and the land we all share.
Key values my business stands for are:
 transparency. Different from traditional meat purveyors, we source, harvest, and butcher the meat all within the same week. This unique business model keeps our meat fresh, the way it should be. Our goal of opening a butchery was to make the transaction of buying meat completely transparent. You know where the meat is coming from, who's butchering it, and where it's being butchered.
Winning QEDC StartUP! Competition will allow me… to expand Prince Abou's Butchery by providing more products, more often, more conveniently for our community.
Being a minority entrepreneur means that The Marathon Continues.
The most fulfilling moment in my business so far was winning QEDC StartUP! Competition. Part of what makes being based in Queens so awesome is the access to opportunities and resources like this. A Queens resident that opened a butcher shop in Queens by winning the Queens StartUP! Competition is a serious goal of mine and I am one step closer to accomplishing that goal. 
What keeps me motivated is knowing that I am in a position to set an example for young entrepreneurs to follow and I take that very seriously. I carry that responsibility with me positively and consistently each day. Nana Dinizulu says "Someone is always watching you".