She Designs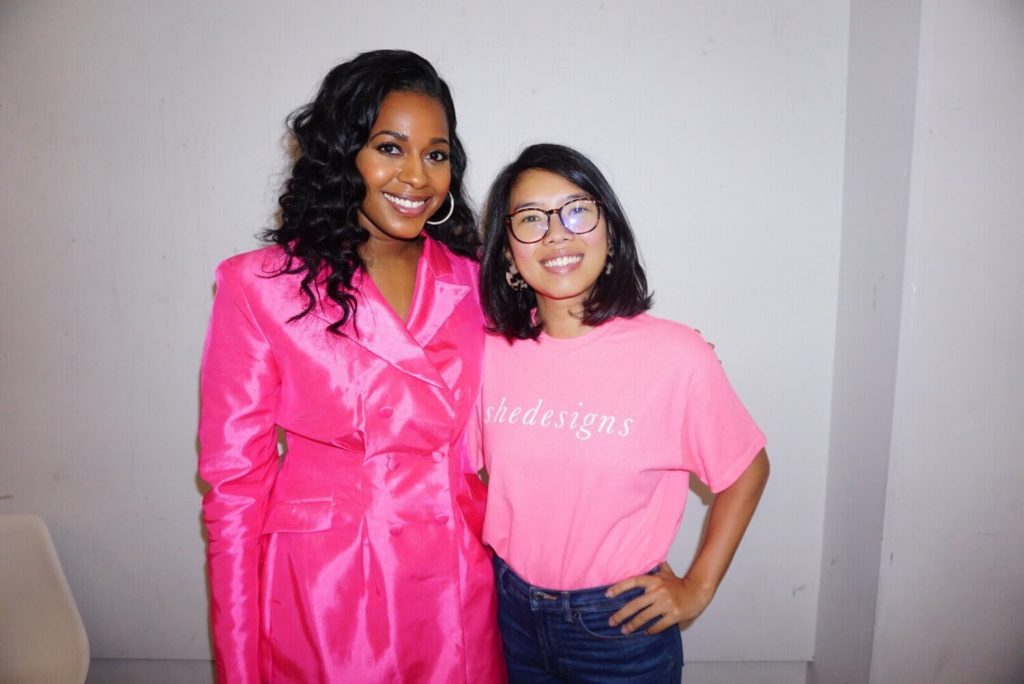 Company Description
She Designs was born out of a necessity to create a community for women of color in tech. We offer online courses, mentorship, and career coaching to underrepresented women of color and non-binary people. We partner with underrepresented startups to provide students with hands-on experience with real clients.
I started the business because… 
Black and minority women are often underrepresented in the tech industry. Implicit biases influence how we hire, how we communicate with co-workers, and how we recognize and promote talent. Due to implicit biases – tech companies continue to advance men, particularly white men, to leadership positions in the tech industry. As a Black woman working in the tech industry for almost a decade, I have experienced implicit racial bias and discrimination in the workplace firsthand. I remember searching online for other women of color in tech – when I realized there was an opportunity to create this community. 
My business is unique in that…
We inspire women of color to step into technical leadership roles. We create a community where everyone feels safe and supported. She designs is building a pipeline into tech for–women and particularly women of color. We aim to bridge the diversity gap in the tech industry by working with companies that are invested in building a more diverse and equitable workforce. We provide students with a certificate of completion at the end of each course which can be submitted to employers. We also connect students with a career coach that specializes in DEI hiring who will review their portfolio and help them prepare for upcoming job interviews. Students will walk away with a network of professional women and allies in the tech community, experience researching and designing a real mobile app, and experience working with a startup founder. 
You should reach out to me if…
You are looking to switch or start a career in UX/UI Design and want to be part of a community of women and women of color in tech. 
Key values my business stands for are:
Community, Empowerment, Growth, Inclusion, Leadership
Winning QEDC StartUP! Competition will allow me to…
Make a difference by building an online coding camp for women of color that provides a direct pipeline to tech roles, a robust mentorship program, career preparation, and access to professional women and allies in the tech community. The program will leverage our community members that are experienced software engineers and will be focused on teaching women how to design and code! 
Being a woman and minority entrepreneur means…
That I can accomplish anything that I set my mind to. Year after year, Google has been ranked as one of the top companies to work for, with an acceptance rate of 0.2%, anyone has a better chance of getting into Harvard. I received my full-time job offer at Google during the pandemic and I intend to make a difference for my community and rise to the senior leadership level at Google.
"Women of color comprise only around 4% of technical roles in tech companies and are almost completely absent at the senior leadership level, with zero black or Latina women CEOs of Fortune 500 tech companies." – McKinsey, 2018
The most fulfilling moment in my business so far…
When I accomplished my first workshop and when my first student received a full-time UX design job offer.
What keeps me motivated?
My visions and dreams keep me motivated. I imagine a better future and this allows me to wake up and flourish everyday knowing that I'm living with purpose.