Terrart NYC
Charly Uzcategui
Timothy Chu
Terrart NYC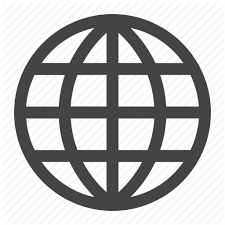 terrartnyc.com
Terrart NYC
Company Description 
Terrart started as an idea to provide friends and family a unique present back in the mid-1980s in Caracas, Venezuela. Slowly as it gained popularity and attraction, it grew into a small family business. 
We started the business because:  we realized the growing trend of having houseplants to connect with mother nature along with other benefits houseplants carry. Noticing that people may not always have the time to take care plants, terrariums became an easy alternative that is low maintenance, sustainable and affordable. It adds to the complexity of interior design while bringing in a minimalist component. This has become our business motto to offer an unique and smart alternative for all New Yorkers who loves plants and nature. 
Terrariums are nothing less than a miniature ecosystem of plants placed in a sealable container and are perfect for indoor spaces. They're commonly used as a decoration or substitute garden in areas with little or limited space like an office or a bedroom. Air, moisture and light source is working synergistically to make these plants thrive. They're self-sustaining which means they required little maintenance if sealed.  
You should reach out to us if… 
You want to be connected with nature on a daily basis but don't  have the luxury of time and effort to raise plants with constant watering and care. That is where TerrartNyc comes in.  We offer a variety of terrariums with a huge number and selections of beautiful plants. 
Key values our business stands for are: 
In order to provide the best terrarium experience-service, our business is constantly looking for innovation, development, collaboration, teamwork, discipline, honesty, and customer-oriented to make our New York City a greener and sustainable city. 
Winning QEDC StartUP! Competition will allow us to …
This Competition allowed us to improve our entrepreneurial skills. And this experience will expand our business network and boost our brand recognition as a new startup company. The prize money will help improve exponentially all logistic services, providing our customers much more efficient delivery. 
Being entrepreneurs means…
Managing and leading a second-generation business represents a challenge; however, for us, it is more than a person who organizes and operates a business, it means a constant learning process, taking the risk, and believe in yourself and your team members. 
The most fulfilling moment in our business so far… 
Absolutely winning the 1st place of sustainability category in Queens StartUP 2021 represents the most fulfilling moment. 
What keeps us motivated? 
Seeing our customers satisfied, impressed, and happy with all of our products, through self-sustaining, easy-care, and sustainable terrariums, motivates us to maintain and exceed our standards. And providing a greener alternative to everyone who loves plants but does not have enough time to take care of them, as well as contributing to having a cleaner and greener city gives Terrart NYC a great satisfaction and a sense of accomplishment.